Stuart's Brake Shop
Stuart's Brake Shop, founded in 1958, is the oldest family owned independent specialty shop in the State of Arkansas. Stuart's Brake Shop is a full service automobile brake shop servicing domestic and foreign vehicles that also offers front and rear alignments, front and rear end suspension repair, installation of shocks and struts, installation of CV joints and axles and other selected auto repairs in North Little Rock, Arkansas. Call 501-753-5401.
Mr. Wicks
Mr. Wicks is a family owned traditional men's clothing store established in March of 1960. We offer the finest in both men's dress clothing and quality sportswear lines. Personal service to our customer is a priority. We also offer alterations for your purchases so you will have the perfect fit.
Located in the Heights, our hours are 9 a.m.-6 p.m. Monday-Friday and 9 a.m.-5 p.m. Saturday. Come by and see us as we are eager to serve you! Call 501-664-3062.
Jan Pro of Arkansas
Why Jan Pro?
At JAN-PRO, we realize the test every cleaning company must pass is whether the value of its service is worth the cost. That is why our goal is to provide the highest quality, most up- to- date, professional cleaning service at the best possible price, JAN-PRO will tailor each cleaning program to meet your individual needs, assuring you better value for your money. At JAN-PRO you pay only for the cleaning services that you want. JAN-PRO is available to assist you by telephone response during normal business hours on all cleaning procedures. Call us today at 501-907-9315 or visit jan-proar.com.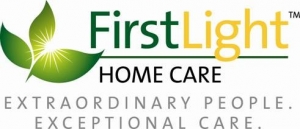 FirstLight HomeCare of Little Rock
At FirstLight HomeCare Little Rock, we provide quality, affordable, non-medical in-home care for adults of all ages so that they can enjoy the best quality of life wherever and whenever they need it. Whether you need Little Rock senior care for those that need some assistance in order to stay in their homes, families with members who have special needs or disabilities, those recovering from an illness or surgery, even people who just need someone to talk to and visit with as they move through life, we are your alternative for care when and where it's needed most…for several hours a week up to full-time, live-in situations.
Our Little Rock senior care, companion care, personal care, and even our personalized, engaging dementia care services are available at home, in nursing and assisted living facilities, and hospitals—wherever they can do the most good. Plus, our innovative client and family tools ensure that you're engaged and informed of your loved one's care every step of the way.
If you need compassionate and flexible Little Rock home care, call us today!
10825 Financial Centre Parkway Suite 131
501-223-3355 | westlittlerock.firstlighthomecare.com | facebook.com/firstlighthomecarelittlerock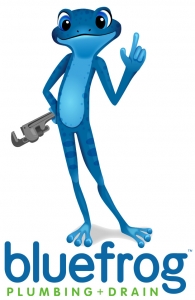 The FROG knows water! BlueFrog can help with all of your plumbing and drain needs. Here are some of the things that set them apart from your average plumber.
-BlueFrog will arrive on time, 24/7/365.
-BlueFrog's pricing is fair and transparent, and they don't charge to show up.
-BlueFrog is considerate of your family and home. Their service experts are tidy and professional.
-BlueFrog has the knowledge to provide the right fix for your plumbing problems.
-BlueFrog will complete a free plumbing evaluation as a part of every service call
SO…that's why you need to call BlueFrog Plumbing and Drain at 501-725-3500!!!